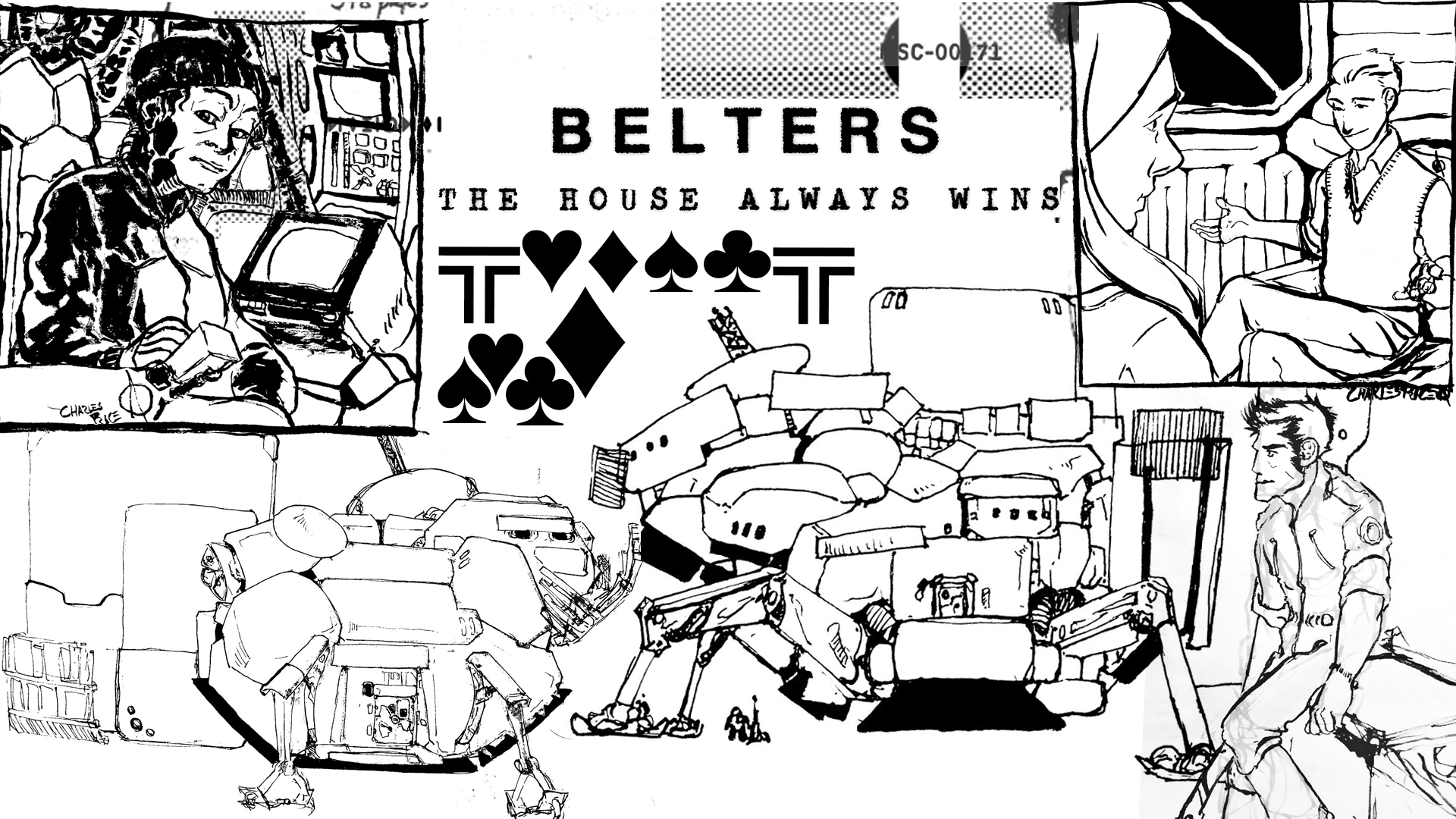 Belters: The House Always Wins
Space is the new wild west, the new colonial empires. Corporations want to profit off every mote of space dust, but someone has to collect them. Belters are the ones who hop rock to rock, digging for valuable materials to sell to the corps. True belters are loyal to each other, not the corps, because they all know life in the belts is easy to lose, because space is deadly and cold.
This is a one-page (prints out on 2 sides of 1 page, that is) tabletop RPG played using a standard deck of playing cards with Blackjack rules to resolve actions. The stories it enables are about solidarity against both exploitation and the cold darkness of an unforgiving universe.
Belters is released under Copyleft. We've put it up pay-what-you-want, because it's fine to try before you buy; if you like it, please do contribute something to the ongoing development of more like this.
Get the expansion, Shootout at the KT Corral, also pay-what-you-want.
Download
Click download now to get access to the following files:
BeltersVersion0-1-012622-onePager.pdf
2 MB